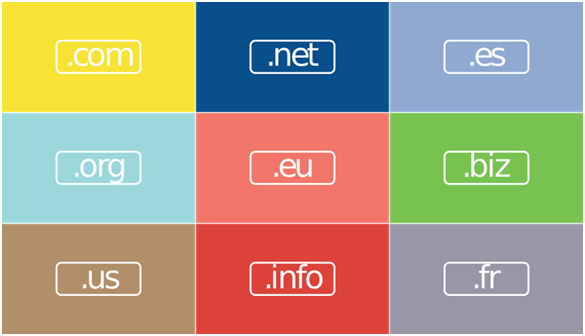 What is domain name dispute?
A domain name dispute is emerges when more than one individual or gathering believes that it has the privilege to enlist a particular domain name. Most generally, domain name dispute would happen when the domain name is alike an enlisted trademark enrolled by an individual or association who is not the trademark proprietor.
How to search for disputed domain name?
A trademark proprietor can hunt down encroaching domain names basically by heading off to a site that gives a complete database of enlisted domain names. In a matter of a couple of minutes, an imprint proprietor with an association with the Internet can get a rundown of all domain names that contain content indistinguishable to an imprint. In particular, one may refer to WHOIS look up for making search.
What is a first step to be taken by a legitimate owner against abuse of Domain name?
In order to restrain the infringer from using disputed domain name, one can issue a Cease-and-Desist notice wherein one can intimate the infringer about infringement and damages arising out of such infringement and ask to immediately cease the use of domain name. The Cease-and-Desist notice also can demand the infringer to transfer the disputed domain name in the name of legitimate owner. The Cease-and Desist notice can mention about appropriate legal action including a claim for damages which will be initiated against the infringer if the infringer fails to perform the actions as demanded.
What is INDRP Proceeding at .IN registry?
One can initiate an INDRP proceeding with the .IN Registry in Indian as a Complainant to resolve a dispute with the Registrant of the domain name, wherein identical name and confusing similarity of Registrant's domain name with Complainant's domain name and/or trademark is alleged. Accordingly, .IN Registry appoints an Arbitrator who conducts the arbitration proceedings in accordance with the Arbitration & Conciliation Act 1996 and as per the norms specified IDRP and IDRP Policy and Rules and decides on the complaint
What is an ICAAN arbitration proceeding?
One can initiate an awesome action for trademark proprietors that can be utilized to get responsibility for domain names generally rapidly and economically. UDRP discretion can be documented against the encroaching domain name which regularly incorporates an objection and a discretionary answer, and does exclude revelation, briefs, trial or appearance before the mediator. The legitimate charges required in such continuing are generously not exactly an encroachment claim.
Time period required for registration
Generally a time period of 15 to 18 months is required from filing till registration of the Copyright Office from the date of filing of the application for copyrights.
What is Domain Name Dispute Resolution Service at WIPO?
WIPO Arbitration and Mediation Center based in Geneva, Switzerland, with a further office in Singapore, offers domain name dispute resolution services under the Uniform Domain Name Dispute Resolution Policy (UDRP). UDRP is applicable to secondary domain name registrations with top level domain names such as .aero, .asia, .biz, .cat, .com, .coop, .info, .jobs, .mobi, .museum, .name, .net, .org, .pro, .tel and the like. URDP is also applicable to domain name dispute resolution services for 71 country code top level domain names such as .au, .br, .ch, .es, .fr, .mx, .nl, .pe, .pl, .nl, .pe and the like. The WIPO Arbitration and Mediation Center offers Alternative Dispute Resolution (ADR) options for the resolution of disputes between private parties